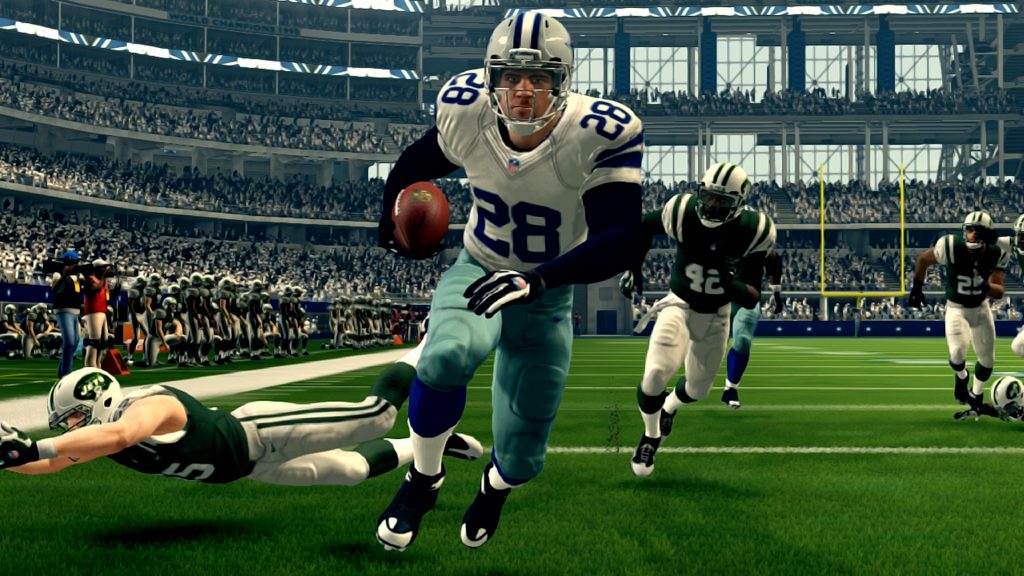 After 48 regular season games and 2 playoff games, today is the big day! At 7 PM Central Green Bay travels to Dallas to take on the Cowboys for the Pro League Season 2 Championship! If you are new to the league, or need a refresher, here are some things to know about today's big game.
Green Bay is the visiting team for today's matchup. 6 All-Pros, including 1st Team All-Pro QB Vito Pipino and Offensive Rookie of the Year HB Colt Youngblood, this high powered team scored the 2nd most points in the Pro League this season at 244 while going 6-2. Green Bay made the Championship last season before falling to Chicago, so this year is their chance to avenge the loss as well as their loss in Dallas in Week 4, which the Cowboys won 38-20 in prime time.
Dallas, meanwhile, has ascended to another level this season. I mentioned Green Bay was 2nd in points scored this season, and take a wild guess who is in 1st. Led by Offensive Player of the Year HB Vidar Lund on offense, as well as Defensive Rookie of the Year DE TJ Smith, Dallas not only has scored 321 points, their net point differential is a staggering +167. No other team is over +75. GM of the Year Clutch is here to avenge last season's disappointing end, as he and the Cowboys are 17-1 in Pro League history, with the one loss coming in the first round of last season's playoffs against Green Bay 31-28. Dallas has yet to lose a regular season game in the history of the Pro League, though as mentioned played a somewhat close game in Week 4 against Green Bay, as well as having close calls against New Orleans in Week 5 (34-27 final score), the Giants in Week 6 (down 24-7 in the 3rd quarter before coming back), and then in the first round of the playoffs this season again against New Orleans.
Going off that, this has been a very entertaining playoffs to watch so far. New Orleans played Dallas close on Sunday, with Dallas only up 14-10 going into the 4th quarter. However, a late push by Balion Seige led Dallas to 10 points in the 4th en route to the 24-10 win. Dallas has shown this season they are beatable, it is just a question of who can put it all together to take down the titan.
In the other playoff game, Green Bay was the wildcard and traveled to Pittsburgh to take on the 5-3 East Division winning Steelers. Pittsburgh survived close calls all season, but won in Week 8 to clinch the division. However, Green Bay was just too much, and in one of the higher scoring games in Pro League history, the Packers won 54-42. Still, Green Bay will have to be much better defensively against Dallas, or Green Bay will not be able to keep up. Luckily the Packers have the offense to keep pace, but Dallas also is an excellent defensive team.
Both teams have some changes since their last meeting in Season 1's playoffs as well. With Leej moving from Seattle to Green Bay, the Packers entered into an agreement to trade most of their players for Seattle's. Thus, the Packers are an extremely different team this time around. Leej might have gotten the most out of anyone in the Season 2 Restart Draft, with the aforementioned Pipino apart of that class.
Dallas, on the other hand, has a much more similar team to last year's version. Lund and Seige still lead on offense, though Dallas did take some big steps in building their defensive depth. MLB Greyson Davis, CB Emilio Gonzalas, and DE Logan Simmons have all contributed and were taken in the Season 2 Restart Draft by Clutch. This team is deeper and much more balanced than previous iterations, which makes them even more dangerous coming into this game.
So tonight, we get a rematch of the Cowboys' only loss ever against Green Bay. These two teams have gone a combined 16-2 this season, and now Green Bay stands as the last team able to prevent the historic run to perfection Vidar Lund and the Cowboys seek. Tune in tonight at 7 PM CST for this historic matchup!